The number of personal injuries and wrongful deaths due to explosion accidents and fires is staggering. The United States Fire Administration (USFA) reports that thousands of Americans are killed during fires and explosions each year. The Occupational Safety and Health Administration (OSHA) reports that workplace explosion accidents claim the lives of more than two hundred workers each year and injure approximately five thousand more. These statistics show that, on average, fires and explosions kill more people in the United States than all other natural disasters combined.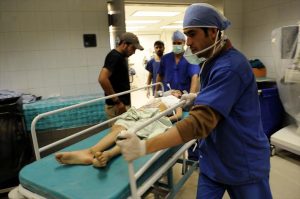 In the aftermath of an explosion, victims and their families suffer significant physical and emotional scars. Far too frequently, a family must endure the wrongful death of a loved one in the wake of an explosion. Victims who survive the blast often endure an extensive rehabilitation process to recover from their injuries, and frequently, an explosion accident leaves behind an irreparable psychological trauma. In addition to the strenuous physical and emotional rehabilitation forced upon an explosion accident injury victim, the added stress of mounting medical bills and lost income is another concern.
Victims of explosions and fires may be forced to undergo extensive and costly medical procedures to treat and rehabilitate injuries caused by such a catastrophic event. In some cases, health insurance policies may not provide enough coverage to pay for medical bills, rehabilitation, lost wages, and other expenses that tend to accumulate after an injury.
Significant burns are among the worst injuries a person can face. They can take years to heal and leave massive amounts of scarring. Burns can require skin grafts and other costly procedures and leave permanent disfigurement. Burn victims can come out of any situation where there is a fire or even areas where there are just chemicals in the air. Numerous chemicals can burn both the skin and lungs if inhaled. People can be burned in their home, at their workplace, or even in the car.
Causes of the Fires that Result in Injury
There are numerous causes of fires that may result in serious burns. They include:
Property manager negligence
Water heater located too high
Excessively hot commercial coffee
Exploding furnaces, boilers, stoves, or other appliances
Careless smoking
Disrepair and misuse of heating equipment
Injury Compensation
In many cases, a victim may be eligible for compensation for damages suffered in the event of a tragic accident by contacting a personal injury attorney like Central Texas Injury Attorneys in Austin, TX. He or she may be able to pursue compensation for negligent or reckless actions on the part of the individual or individuals responsible for the explosion and all injuries that resulted.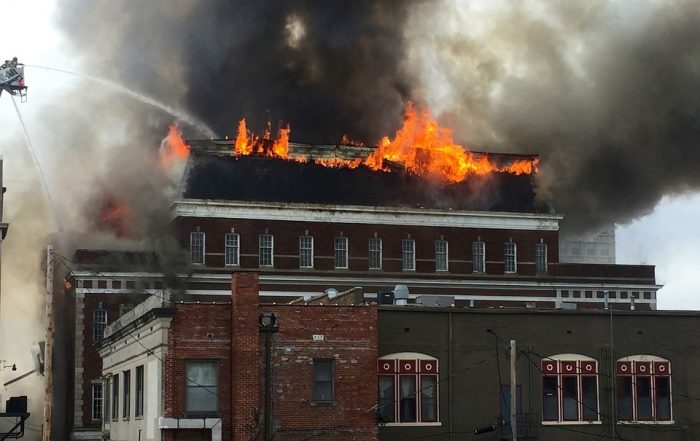 Property owners, equipment makers, operators, employees, or other individuals who cause a catastrophic explosion may be held liable for injuries to others if their actions were of a careless or dangerous nature. Injured individuals may be able to pursue personal liability or premises liability lawsuits and may be able to hold the persons or entities responsible for these accidents financially accountable for their actions.
Trauma from Burn Injury
Individuals who are seriously harmed due to an explosion accident may suffer significant physical, emotional, and mental trauma. Experienced explosion accident attorneys can help protect the rights of victims and make sure they get the compensation they deserve.
What must I prove in order to pursue my burn case successfully?
In order to have a successful case, you must be able to prove
that the accident that caused your burns were due either to the reckless or negligent actions of another, or a defective product
that you were actually injured
that the burn was caused by an accident and not a pre-existing condition
that the party that injured you was insured or has the financial means to satisfy a judgment.
What should I do if I have been burned by a defective product?
Do not, under any circumstances, throw the defective product away if you intend to file a lawsuit. If you are filing a lawsuit, give the product to your attorney so that he or she can have it examined by an expert.
How long do I have to file my claim?
In many states, there are statutes of limitation that will prevent you from filing a claim after a certain amount of time has passed. Because of this, it is sometimes necessary to file the claim before an individual has fully recovered from his or her injuries.
Burn Injury Attorneys Are Here to Help
Contact one of our burn injury lawyers to experience a level of service beyond your expectations. Your initial consultation is free, so contact us today. A burn injury lawyer will meet with you to discuss your situation and help you understand your legal options. The lawyer will propose a course of action regarding your burn injury and keep your best interests in mind at all times.
Trust that our attorneys will help you understand your legal options regarding your burn injury.